Overview
KIST - Kathmandu Institute of Science & Technology – offers Outstanding +2 programmes in Science and Management. In particular, the College provides exceptional +2 teaching alongside all-round educational and other opportunities to its bright and talented students.
The +2 programme in Nepal is the standard path to further studies for post-SEE / Equivalent level students. This academic programme builds a thorough educational base for higher studies in renowned colleges and universities globally. It assuredly leads to promising careers in engineering, health & medical science, or management.
Coordinator's View
Indeed, we are an institution committed to excellence since our very establishment. Our experienced, energetic, and hardworking specially selected faculty members have created, literally, out of raw students, successful, indispensable human resources in the vital fields of medicine, engineering, and biotechnology. It's with these goals in mind that we all at this esteemed institution hope to ignite young minds and shape fine futures. In today's result-conscious, demanding globalized world, we assure all of you that we shall carry on our glorious legacy of doing better and better every day for the betterment of the wonderful KIST family.
Tribendra Timsina
Coordinator, +2 Science
NEB+2 Programmes
The +2 Programme offers an in-depth study of key subjects to meet and further the objectives of high school education in the country. Specifically, the +2 programme is the standard path to further studies for post-SEE/equivalent level students. This academic programme builds a thorough educational base for higher studies leading to careers in engineering, health & medical science, or management. Significantly, renowned colleges and universities abroad mostly accept the +2 qualifications.
Infrastructure & Campus
Safe Environment & Central Location
College Buildings
KIST has built its own purposeful spacious academic buildings with abundant amenities. Our construction is structurally sound and made with a view to run this popular educational institution effectively. There is enough space for wide-ranging activities and large classrooms for flexible learning environments. The College also has a roomy library, seminar halls, faculty and administrative offices for plentiful study opportunities or requirements.
The Premises
The College grounds are fairly large and contain sports facilities like basketball, badminton, and table tennis. They are used for multifarious college events or other important outdoor purposes. Our premises are wide, open, clean and fresh with pleasing flowers and greenery.
Safe Environment
The setting of KIST is secure and peaceful in every way. The physical infrastructure has been assembled strictly according to governmental guidelines keeping in view, among other technicalities, natural hazards. All our buildings that accommodate several key facilities are well maintained and regularly inspected by engineers for functionality and safety. As a result, our environment is most conducive to all activities concerning the academic accomplishment and overall development of our students.
Ideal Location
KIST is well situated in a serene and lush spot in central Kathmandu. This makes our city campus easily accessible and saves students' time, money, and energy while commuting shorter distances to and fro their classes or games here. We offer an ideally located, model campus with modern classrooms and quiet study areas to all our current or prospective students.
Extra Edge
Excellent Faculty
Our dedicated and experienced faculty delivers excellent teachinglearning. Tutors supervise academic performance, interact with students, and give needed guidance. In order to maintain and upgrade its benchmarks, KIST supports ongoing professional development and training of its teachers.
Effective Methodology
KIST teaching methodology is unique. Teachers use flexible, multiple learning styles to help students increase understanding and remember information. Our pedagogic methods integrate technology that fosters a desire to learn and helps students to acquire critical thinking skills.
Systematic Assignments
We give students regular homework co-related to methodical classwork and complete course coverage. Systematic vacation homework and ample preparatory work for Board Examinations are mandatory. KIST Student Planners help in a planned and output-oriented approach to student academic effort.
Close Monitoring
Our proficient faculty watchfully monitors academic progress. Teachers impart both group and personalized instruction of the highest quality. KIST insists on meticulous checking of lesson assignments, daily or special homework, and collegiate attendance – both punctuality and regularity.
Regular Exams
KIST's academic life is power-driven by tests and examinations. We take regular class tests, Term and Pre-Board exams. The examination system of the College is well structured and surely enhances the competitive success of our students.
Continuous Assessment
Our term-wise evaluation is based on student performance in Term examinations and additional assessment of class tests, assignments, and attendance. We also evaluate students appropriately with reference to their co-curricular and extracurricular activities. KIST teachers give performance feedback that is the basis of vital academic support.
Sufficient Practicals
The College arranges sufficient practicals to meet syllabi standards and students' hands-on learning needs. These lab classes and experimentation greatly help students to become familiar with science, technology, and management in real or applied situations. KIST instructors and technical staff provide close support to students so as to transform their theoretical learning into handy concrete know-how.
Admission Process
Eligibility
Applicants need at least GPA 2.4 or Equivalent Grades in SEE /Equivalent level exams for enrolment in Science. Applicants must fulfill the NEB's subject-specific grade requirements.
Application Forms
Application forms are available online at www.kist.edu.np and also at the KIST office. Applicants should submit these forms duly filled in with all supporting documents by the given deadline.
Entrance Test
Getting through this Test is mandatory for your admission. The Entrance Test appropriately assesses the examinee in areas related to the choice of course – Science or Management. We provide Sample Test Papers online to the student applicants in order to prepare themselves for this competitive entry exam.
Results
The results of the Entrance Test are strictly based on the order of merit. The names of the selected student applicants are posted on the College website: www.kist.edu.np and also pasted on the College Notice Board.
Interview
Student applicants who have cleared the Entrance Test are individually interviewed thereafter either in-person or online according to their convenience. The date and time of each interview is mentioned in the Entrance Test Results sheet. It should be kept in mind by the applicants that they need to be accompanied by their parents/guardians during their interview. Applicants must bring all the required documents or email scanned copies of the same.
Offer of Admission & Acceptance
Selected applicants are handed Offer Letters for admission with or without offers of Scholarships at the end of their interviews. They need to submit their acceptance within the stipulated period to get admitted.
Enrollment
Once the College receives a letter of acceptance from the applicant, it will confirm admission forthwith subject to the payment of fees. Successful applicants shall be enrolled as bonafide KIST students on the completion of this process!
Get Scholarship
Supporting Your Education
KIST +2 Scholarships are awarded to exceptional students in order to recognize and promote academic excellence. There are many Scholarships for commendable students who satisfy expected norms.
Subject-Group Combinations
Scholarship
The College offers over 250 useful & varied scholarships annually. Life-changers, these scholarships help to spot and sponsor academic excellence alongside other exceptional personal performance: They make studying here a great idea! Undoubtedly, a KIST Scholarship will give you a distinct advantage in your educational & professional life.
KIST College is located at a peaceful, scenic, and clean spot next to Kamalpokhari in the centre of Kathmandu city, Nepal.
Located at Kamalpokhari near City Center Mall, our College is served by regular & quick public transport – buses, micro-vans, and tempos.
KIST offers +2 at Intermediate level (Science and Management), BBA, BIM, BBS, BIT, BSc Microbiology, MSc Microbiology and MBS.
Yes, the College admits both boys and girls in all its study programs both as day-scholars and boarders per student choice / need / eligibility.
While we like to keep the size of our classes as close as possible to the ideal, we have to cater to the high demand for our study programs. So at times the class strength could reach up to 45 students for +2 though not for Bachelor's / Master's.
Admission to KIST College is given on the basis of an Entrance Examination which is mandatory, comprehensive, and has to be cleared or on the basis of SEE GPAs. A personal interview closely conducted by the College Management is compulsory for all students accompanied by their parents.
The +2 program is affiliated to the National Examination Board (NEB), Nepal. Likewise, our BBA, BIM, BSc Microbiology, MSc Microbiology, BBS & MBS programs are affiliated to Tribhuvan University (TU) while our BIT program is affiliated to Purwanchal University.
The teaching faculty is learned, experienced, dedicated, creative, helpful, and kind. They believe in working hard themselves, and in motivating students to work diligently too. Our teachers are renowned for delivering results.
Excellent / relevant educational qualifications, long / related teaching experience and established / current academic reputation are musts for being shortlisted. Thereafter, the applicants go through a rigorous interview process followed by observation classes before being finally selected. Most importantly, our teachers need to show a commitment to continuing professional development and to the assured academic success of their students.
Yes, KIST College offers varied scholarships to students on a need-cum-merit basis.
Some of our co-curricular activities include debating, elocution, essay writing, painting, drama, ……. project, and excursions.
The students can choose from a wide option of sports and games. This includes cricket, football, and basketball amongst others. We also have games like badminton and table tennis. Indoor games like chess too are popular. We conduct numerous friendly matches regularly.
KIST College has an excellent teaching faculty of proven calibre, a well-equipped infrastructure, and a dedicated team of educational managers. This is a college with a great reputation.
KIST has an effective transport system which operates within the metropolitan area. Students can utilize this beneficial facility according to their needs.
Our Library is full of text-books, reference books / encyclopedias, and journals / newspapers / magazines to keep the students well-informed.
The institution has a strict Code of Conduct. Any student found violating the Rules & Regulations therein would invariably face strict disciplinary action.
Yes, special care in the form of personal / career counseling is given to every student.
Morning classes start from 6:20 am (Summer) / 6:30 am (Winter) Day classes start from: 11:10 am (Summer / Winter)
We'd be happy to attend to your queries or requests and hear from you online at www.kist.edu.np or by email: [email protected] or by phone +977- 1-4534990 / 4534178. We also welcome you to visit the College, Sunday to Friday 09:00 – 17:30 hrs., and meet our staff at the Front Desk who'd be glad to serve you!
KIST's distinctive features such as its excellent faculty, effective teaching-learning, enriching events, safe & secure campus infrastructure, and affordability make it a great place to do your +2.
Its outstanding teachers have mastered the subjects of the +2 curriculum and their methodology has proven efficacy KIST simultaneously prepares +2 students during their studies for medical, engineering and management entrance tests.
We have three term examinations reinforced by regular class tests throughout the academic session.
Sujan Sunar
KIST's a centre for tapping student talent . . . It offers a medical-cum-engineering-oriented teaching-learning environment. Lucky to do +2 Bio-Science here, I was totally prepared by the College to crack the Common Entrance Examination (CEE) with a full scholarship in my first attempt!
MBBS, IOM TUTH
Amrit Shrestha
A KISTian, I'm proud to say this is the finest college in the valley! Highly committed, knowledgeable faculty members with unique teaching-learning methodologies upgrade and supervise our academic performance. By choosing this college, I acquired a remarkable platform for furthering my educational and career objectives and life goals.
BE, IOE Thapathali Campus
Basanta Bhusal
Studying at KIST, post-SEE, is a great opportunity for sincere scholars. They award scholarships to deserving students, and provide the best possible learning environment. The well-managed College has the teaching expertise which played a crucial role in transforming me into a first-rate medical student.
MBBS, BPKIHS Dharan
Nawadeep Singh Basnyat
Personally, KIST with its careful guardianship and generous encouragement supported me like nothing else. Under its umbrella, I learned to become good if not great, and passionate about academics. Its lasting legacy is matchless – ideal location, fantastic faculty, modern furnishings, endless books, and latest equipment – reflecting institutional strength.
MBBS, CMS Bharatpur
Manish Mudvari
KIST gave me an encouraging environment for studying seriously, focusing on its superlative academics, and developing my personality. This College consistently motivates students to set high yet realistic goals in their lives.
BE Mechanical, IOE Pulchowk Campus
Sujan Lamichhane
My two-year stay at KIST proved to be splendid, and nostalgic . . . Clearly, surrounded by an efficacious learning atmosphere, I bloomed here under the guidance of sensitive yet practical teachers who stimulate our curiosity. Bliss and tranquillity describe this extraordinary institution's approach to +2 instruction.
Ag, AFU Rampur Campus
Sadmarg Thakur
Every year lots of students pass the SEE and dream to get into reputed colleges. They believe that such institutions will nurture fine scholastic qualities in them and make them successful young people wherever they study or work. In addition, they wish to get opportunities of all sorts – co-curricular & extracurricular – normally available in the best colleges to enhance their life experience and develop their personalities. In the same way, I too had such dreams, hopes, and expectations which were, astonishingly, all fulfilled at KIST. Belonging from an average family, I'd always wanted to get a scholarship to relieve my parents' financial burden and this wish too was fulfilled by the College. In fact, their scholarships are unique: Through manifold ways, they honour and encourage scholarship holders to achieve greater things!
MBBS, IOM TUTH
Yagya Chapain
KIST inspires students to achieve their dreams through its excellent approach to learning. If you are a success-seeker, trying to build a strong educational foundation, it offers the best college environment. Wholeheartedly, I'd thank the College for becoming the mainstay of my scholastic accomplishment.
MBBS, NAIHS
Manoj Sapkota
The College empowered me with commendable academic qualifications while playing an immense role in insightful self-discovery and strong character-building. Unforgettable, indeed, are irreplaceable memories, enlightening experiences, friendly interaction, and teachers' encouragement throughout. KIST's role is life-changing due to its solid support and career guidance.
BE Civil, IOE Pulchowk Campus
Keshav Dhami
KIST College provides a friendly atmosphere for the teaching and learning process. Its teachers are well experienced, considerate, and encouraging. The best thing that students find at KIST is the individualized nature of looking after each one which helps students to develop a positive attitude towards studies and improve their grades substantially. Its cutting-edge infrastructure is most laudable. So, I can confidently say that KIST is the best place to make you into top students and suggest you to join post-SEE.
BE, IOE Pulchowk Campus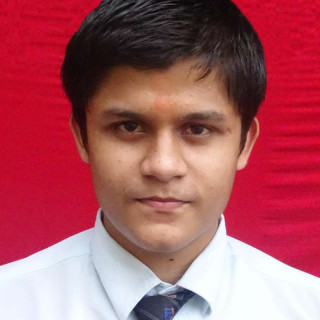 Oshan Kharel
Completing the syllabus subject-matter with its associated practical work and using the best materials are key features of KIST. The College balances the curriculum and non-academics skillfully which makes students enjoy all college activities and derive full benefit from this intelligent fusion. Days here are wonderful and the gains stupendous!
IOE Scholarship Holder
Sahil Niraula
There are some temples of learning, where educators are like parents to us and where progress is striking. This college happens to be one. In my case, I got a mere B+ in SLC, moved up to an A in Grade XII, and finally cracked the BPKIHS entrance examination getting a prestigious scholarship: Honestly, all because of KIST. Success here is a tradition. Its environment is enchanting, benevolent, and positive. This institution is a real blessing to all aspiring students!
MBBS, BPKIHS Dharan
Prabesh Gyawali
Why I like KIST and want others to study here is because of its unwavering commitment to quality education and its practical approach to learning. In particular, I was fascinated by the hard work of the College administrators and teachers towards making our thinking sharper and our studies more absorbing.
IOE Scholarship Holder
Rubina Basnet
Becoming a KISTian is good luck, yet your hard work and dedication are what pay off here. This remarkable institution's learning environment, state-of-the-art resources, supportive teachers, and attentive seniors are what made me a successful professional today.
MBBS, Patan Academy of Health Science
Sujan Kandel
KIST offers quality education through a highly knowledgeable & supportive faculty who fully utilize modern facilities embedded in a well-maintained infrastructure. It's an honour to be in this remarkable college, and I'll forever cherish its amazing experiences.
MBBS, Patan Academy of Health Science
Dikshit Pokhrel
Post-SEE, we all seek the best college to make our dreams come true! Today, after two years here, I'm proud to be a KISTian: Thanks KIST for making it possible for me to enter a medical college!
MBBS, Nepalgunj Medical College
Ponika Bhandari
Joining this celebrated college became my wisest decision. It's so rare to see such an amazing laboratory, well-stocked library, and delightful environment in a single institution. Its teachers taught me much, and its educators transformed me into a better person and a successful member of the KIST family.
Nirisha Shrestha
KIST, the ultimate destination for excellence, really implants deep knowledge and life skills in aspiring youth. I'm immensely pleased to be a part of this institution since it has built a strong foundation to advance my ambition . . .
Grade XI Science
Sampada Dahal
If you wish to join a great college, make fine friends, and learn from the best teachers, KIST is where you should be. This College caters to your needs and wants including essentials like personality development, linguistic competence, and life skills. Connecting with fantastic people, you'll enjoy every moment here!
Akchhita Mittal
Starting from a splendid building so centrally located yet serene, next to a pond, the College has everything students desire including a graceful study atmosphere. KIST is a golden key that opens the door to our future success: personally, academically, and socially. You'll blossom into a real doer, and topper.
Anup Adhikari

Amber Bahadur Thapa

Deepak Nepal

Hira Bhandari

Khimananda Gyawali

Lokendra Bahadur Bamma

Mohan Singh Karki

Mukunda Raj Kandel

Prakash Man Rajbansi

Prof. Amala Shrestha

Rajib Poudel

Ram Prasad Gyawali

Ranabir Bohara

Raphi Bhandari

Rup Bahadur Shah

Santosh Kumar Poudel

Shova Shrestha

Shyam Sundar Tiwari

Tribendra Timsina

Coordinator

Subash Berma

Hari Sharan Regmi

Shova Awasthi

Bikash Basnet