Overview
Master of Business Studies (MBS) is an interdisciplinary admixture comprising accounting, marketing, finance, and general management that helps to meet the market demand for high level managers in varied organizations, particularly those in functional areas. The programme enables postgraduates to work as competent managers in all business, industry, government and non government sectors, here or abroad. Deep knowledge of the local or global business & economic environment and the development of entrepreneurial capabilities professionalize our students. They get transformed into agents of effective change in society.
Coordinator's View
Dear Students
We warmly welcome you to KIST College of Management, Kamalpokhari, Kathmandu!
MBS is designed to impart both theoretical and practical knowledge in different sectors of business & functional areas of management in order to prepare top professionals who can eventually manage companies or industries successfully. Our course has proved to be outstanding with regard to academic results & human resource development. KIST alumni contribute greatly – nationally & internationally – to their areas of specialization.
Best regards,
Ganesh Bista
Coordinator, MBS
Key Learning Outcomes
Implant required conceptual knowledge of business & management to enable handling these sectors proficiently in various capacities
Infuse managerial skills for functional areas of management for proving themselves as efficient managers in different organizations
Develop knowledge of business environments nationally or globally for fitting into a variety of operational roles in the country or abroad
Encourage entrepreneurial capabilities for affecting social change and empowering themselves to be self employed as well as become employers
Develop research capabilities in addition to requisite innovativeness for furthering professionalism and social goals
Infrastructure & Campus
College Buildings
KIST has purposeful spacious academic buildings with abundant amenities. The construction is structurally sound and made with a view to run this educational institution effectively. There is enough space for wide-ranging activities and large classrooms for flexible learning environments. The College also has a big library, seminar halls, faculty and administrative offices for plentiful study opportunities or requirements.
The Premises
The College grounds are fairly large and contain sports facilities like basketball, badminton, and table tennis. They are used for multifarious college events or other important outdoor purposes. Our premises are wide, open, clean and fresh with adequate greenery.
Ideal Location
KIST is ideally located in a serene and lush spot near the refreshing Kamalpokhari pond in central Kathmandu making it easily accessible. We offer an ideally located, model campus with modern classrooms and quiet study areas to all our current or prospective students.
Safe Atmosphere
The setting of KIST is safe and peaceful in every way. The physical infrastructure has been assembled strictly according to governmental guidelines keeping in view, among other technicalities, seismic hazards. All our constructions housing numerous facilities are well maintained and regularly inspected by engineers for functionality and wellbeing. As a result, our environment is most conducive to all activities concerning the academic accomplishment and overall development of students.
Laboratories
The College has state-of-the-art computer & IT laboratories fully equipped according to the norms & standards of the Universities to which its courses bear affiliation. It has basic computer labs along with a digital logic lab and network lab.
Extra Edge
Excellent Faculty
Our dedicated, experienced faculty delivers excellent teachinglearning, supervises academic performance, and guides accordingly.
Effective Methodology
We integrate technology and multiple learning to help students understand and remember better as they acquire critical thinking skills.
Systematic Assignments
Students are given regular homework and vacation assignments co-related to methodical class work for thorough course coverage.
Close Monitoring
Teachers watchfully monitor academic progress and tutors impart both group and personalized instruction of the highest quality.
Continuous Assessment
Academic life here is power-driven by regular class, Term, and Pre-Board tests and examinations enhancing competitive success.
Ample Practicals
The College arranges sufficient practicals under expert supervision to meet syllabi standards and students' hands-on learning needs.
E-Learning
This is truly a twenty-first century college in that it emphasizes online classes and e-technology for keeping its students fully updated.
Regularity & Punctuality
We insist upon regularity of student presence and output while full attendance, a common KIST feature, is suitable rewarded.
Career Prospects
Master of Business Studies (MBS) provides broad and deep knowledge of the business and economic sectors alongside a sense of business ethics. It provides fundamentally important professional inputs covering functional areas of management like accounting, financing, marketing, general management, & human resources during an action packed academic period.
The programme also develops vitally needed entrepreneurial capabilities. After doing MBS, postgraduates can choose to be self employed as well as create job opportunities themselves for others by setting up and running their own business ventures.
Because of all the professionally valuable features of the MBS, postgraduates have a wide range of career & job opportunities in business, industry, government and non government sectors. This ensures that they work as agents of change in whichever society they wish to work or live.
Careers by Area
Government, Public Sector, INGOs or NGOs Positions in Government Service or Government related spheres or the Public or Private sectors
Manufacturing & Service Industries Functional Managers, HR Managers, Management Consultants, or Hospital Managers
Small Businesses Entrepreneurs running their own business ventures or Self employed creating useful employment opportunities
Accounting Sector Assistant Accountants, Accountants, Head Accountants, Finance Managers, Auditors, and Finance Directors
Securities Market Brokers, Investors, Portfolio Managers, and Market Consultants
Banking & Insurance Assistants, Functional Managers, Branch Managers, and CEOs
Tourism Industry Hospitality Managers, Personnel Managers, and HR managers
Sales & Marketing Advertisement or Sales Managers and Management Trainees
Admission Process
Students interested in joining MBS at KIST would need to go through a fair but thorough admission process.
Eligibility
Applicants must have successfully completed the BBS or a bachelor degree on any discipline.
Entrance Exam Application Form
University Entrance Exam Application (Central Management Admission Test - CMAT) forms are available at all colleges including KIST which offer these programs for MBS.
Entrance Exam
Getting through the CMAT is mandatory for admission in MBS.
Personal Interview
These students need to appear for the Personal Interview immediately thereafter. They ought to be accompanied by their parents or guardians for this interview.
Offer Letter
Selected applicants are handed Offer Letters for admission. They need to submit their acceptance along with needed original certificates or testimonials within the stipulated period to get admitted.
Enrolment
Once the College receives a letter of acceptance, it will confirm admission forthwith subject to the payment of fees.
Course Structure
KIST College is located at a peaceful, scenic, and clean spot next to Kamalpokhari in the centre of Kathmandu city, Nepal.
Located at Kamalpokhari near City Center Mall, our College is served by regular & quick public transport – buses, micro-vans, and tempos.
KIST offers +2 at Intermediate level (Science and Management), BBA, BIM, BBS, BIT, BSc Microbiology, MSc Microbiology and MBS.
Yes, the College admits both boys and girls in all its study programs both as day-scholars and boarders per student choice / need / eligibility.
While we like to keep the size of our classes as close as possible to the ideal, we have to cater to the high demand for our study programs. So at times the class strength could reach up to 45 students for +2 though not for Bachelor's / Master's.
The +2 program is affiliated to the National Examination Board (NEB), Nepal. Likewise, our BBA, BIM, BSc Microbiology, MSc Microbiology, BBS & MBS programs are affiliated to Tribhuvan University (TU) while our BIT program is affiliated to Purwanchal University.
The teaching faculty is learned, experienced, dedicated, creative, helpful, and kind. They believe in working hard themselves, and in motivating students to work diligently too. Our teachers are renowned for delivering results.
Excellent / relevant educational qualifications, long / related teaching experience and established / current academic reputation are musts for being shortlisted. Thereafter, the applicants go through a rigorous interview process followed by observation classes before being finally selected. Most importantly, our teachers need to show a commitment to continuing professional development and to the assured academic success of their students.
Some of our co-curricular activities include debating, elocution, essay writing, painting, drama, ……. project, and excursions.
The students can choose from a wide option of sports and games. This includes cricket, football, and basketball amongst others. We also have games like badminton and table tennis. Indoor games like chess too are popular. We conduct numerous friendly matches regularly.
KIST College has an excellent teaching faculty of proven calibre, a well-equipped infrastructure, and a dedicated team of educational managers. This is a college with a great reputation.
Our Library is full of text-books, reference books / encyclopedias, and journals / newspapers / magazines to keep the students well-informed.
The institution has a strict Code of Conduct. Any student found violating the Rules & Regulations therein would invariably face strict disciplinary action.
Yes, special care in the form of personal / career counseling is given to every student.
We'd be happy to attend to your queries or requests and hear from you online at www.kist.edu.np or by email: [email protected] or by phone +977- 1-4534990 / 4534178. We also welcome you to visit the College, Sunday to Friday 09:00 – 17:30 hrs., and meet our staff at the Front Desk who'd be glad to serve you!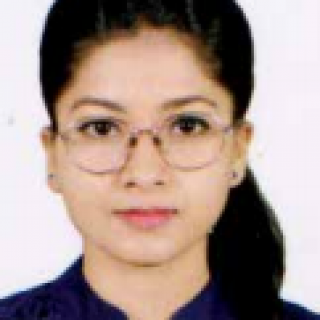 Muna Dahal
KIST has highly effective administrators and experienced teachers forever ready to guide students to realize their goals. This preeminent College has a superb learning environment. Because of all that we gain here, it's an honour to be a KISTian!
Gaurab Bhandari
Quality resources positively influence and shape students. The guidance at KIST is immensely useful while its superb environment is just what any wise person would choose! The College exudes a sense of intellectual honesty, and invariably fulfils all its promises.
Ashok Raj Wagle

Prof. PN Shrestha

Ganesh Bista

Gobinda Adhikari

Harka Man Tamang

Manoj Bhandari

Shyam Kaji Khatri

Sudan Khatiwada

Yagya Raj Bhandari

Hari Niraula

Ram Khadka