Sujan Sunar
KIST's a centre for tapping student talent . . . It offers a medical-cum-engineering-oriented teaching-learning environment. Lucky to do +2 Bio-Science here, I was totally prepared by the College to crack the Common Entrance Examination (CEE) with a full scholarship in my first attempt!
MBBS, IOM TUTH
Amrit Shrestha
A KISTian, I'm proud to say this is the finest college in the valley! Highly committed, knowledgeable faculty members with unique teaching-learning methodologies upgrade and supervise our academic performance. By choosing this college, I acquired a remarkable platform for furthering my educational and career objectives and life goals.
BE, IOE Thapathali Campus
Basanta Bhusal
Studying at KIST, post-SEE, is a great opportunity for sincere scholars. They award scholarships to deserving students, and provide the best possible learning environment. The well-managed College has the teaching expertise which played a crucial role in transforming me into a first-rate medical student.
MBBS, BPKIHS Dharan
Nawadeep Singh Basnyat
Personally, KIST with its careful guardianship and generous encouragement supported me like nothing else. Under its umbrella, I learned to become good if not great, and passionate about academics. Its lasting legacy is matchless – ideal location, fantastic faculty, modern furnishings, endless books, and latest equipment – reflecting institutional strength.
MBBS, CMS Bharatpur
Manish Mudvari
KIST gave me an encouraging environment for studying seriously, focusing on its superlative academics, and developing my personality. This College consistently motivates students to set high yet realistic goals in their lives.
BE Mechanical, IOE Pulchowk Campus
Sujan Lamichhane
My two-year stay at KIST proved to be splendid, and nostalgic . . . Clearly, surrounded by an efficacious learning atmosphere, I bloomed here under the guidance of sensitive yet practical teachers who stimulate our curiosity. Bliss and tranquillity describe this extraordinary institution's approach to +2 instruction.
Ag, AFU Rampur Campus
Sadmarg Thakur
Every year lots of students pass the SEE and dream to get into reputed colleges. They believe that such institutions will nurture fine scholastic qualities in them and make them successful young people wherever they study or work. In addition, they wish to get opportunities of all sorts – co-curricular & extracurricular – normally available in the best colleges to enhance their life experience and develop their personalities. In the same way, I too had such dreams, hopes, and expectations which were, astonishingly, all fulfilled at KIST. Belonging from an average family, I'd always wanted to get a scholarship to relieve my parents' financial burden and this wish too was fulfilled by the College. In fact, their scholarships are unique: Through manifold ways, they honour and encourage scholarship holders to achieve greater things!
MBBS, IOM TUTH
Yagya Chapain
KIST inspires students to achieve their dreams through its excellent approach to learning. If you are a success-seeker, trying to build a strong educational foundation, it offers the best college environment. Wholeheartedly, I'd thank the College for becoming the mainstay of my scholastic accomplishment.
MBBS, NAIHS
Manoj Sapkota
The College empowered me with commendable academic qualifications while playing an immense role in insightful self-discovery and strong character-building. Unforgettable, indeed, are irreplaceable memories, enlightening experiences, friendly interaction, and teachers' encouragement throughout. KIST's role is life-changing due to its solid support and career guidance.
BE Civil, IOE Pulchowk Campus
Keshav Dhami
KIST College provides a friendly atmosphere for the teaching and learning process. Its teachers are well experienced, considerate, and encouraging. The best thing that students find at KIST is the individualized nature of looking after each one which helps students to develop a positive attitude towards studies and improve their grades substantially. Its cutting-edge infrastructure is most laudable. So, I can confidently say that KIST is the best place to make you into top students and suggest you to join post-SEE.
BE, IOE Pulchowk Campus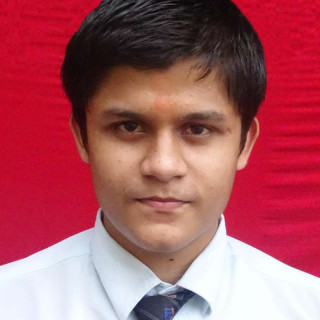 Oshan Kharel
Completing the syllabus subject-matter with its associated practical work and using the best materials are key features of KIST. The College balances the curriculum and non-academics skillfully which makes students enjoy all college activities and derive full benefit from this intelligent fusion. Days here are wonderful and the gains stupendous!
IOE Scholarship Holder
Sahil Niraula
There are some temples of learning, where educators are like parents to us and where progress is striking. This college happens to be one. In my case, I got a mere B+ in SLC, moved up to an A in Grade XII, and finally cracked the BPKIHS entrance examination getting a prestigious scholarship: Honestly, all because of KIST. Success here is a tradition. Its environment is enchanting, benevolent, and positive. This institution is a real blessing to all aspiring students!
MBBS, BPKIHS Dharan
Pratistha Baral
Best in academics, KIST's a blessing making me what I am. State-of-the-craft infrastructure with wide, spacious classrooms empowers this centre-of-the-city institution, and an abundance of teaching methodologies alongside industrial exposure trains students superbly. Besides, splendid cultural festivals and out-of–the-class activities are what makes us proud KISTians!
Assistant Manager, Rastriya Banijya Bank
Roshan Shrestha
Do you want to focus on skills not just grades or marks? If you like to solve real-world problems through awesome projects, then KIST's perfect for you. They offer pragmatic options within the course, and teach different, exciting programming languages.
Associate Software Engineer – Leapfrog
Jagina Shrestha
Joining KIST is embarking on a remarkable journey of lifelong learning. Ever encouraging purposeful study, the College is geared to lasting academic accomplishment. The real experience here is emphasis on fostering professional knowledge and skills and acquiring career-related education.
BBS TU Topper (2015)
Prabesh Gyawali
Why I like KIST and want others to study here is because of its unwavering commitment to quality education and its practical approach to learning. In particular, I was fascinated by the hard work of the College administrators and teachers towards making our thinking sharper and our studies more absorbing.
IOE Scholarship Holder
Rubina Basnet
Becoming a KISTian is good luck, yet your hard work and dedication are what pay off here. This remarkable institution's learning environment, state-of-the-art resources, supportive teachers, and attentive seniors are what made me a successful professional today.
MBBS, Patan Academy of Health Science
Sujan Kandel
KIST offers quality education through a highly knowledgeable & supportive faculty who fully utilize modern facilities embedded in a well-maintained infrastructure. It's an honour to be in this remarkable college, and I'll forever cherish its amazing experiences.
MBBS, Patan Academy of Health Science
Dikshit Pokhrel
Post-SEE, we all seek the best college to make our dreams come true! Today, after two years here, I'm proud to be a KISTian: Thanks KIST for making it possible for me to enter a medical college!
MBBS, Nepalgunj Medical College